3 Key Factors to Success
Too many barrel racers succeed for you not to learn exactly how they did it - and how to follow in their steps. If you're passionate about the sport many will help you harness these secrets. Access top experts for their knowledge; get motivation from those closely invested in your success; engage people with passion to help others hone their skills, willing to mentor more intensive than anything ever offered before.
3 key factors that can fast-forward a barrel racer's success:
      1. Knowledge: Too many barrel racers think they or their horse simply lack talent. Successful barrel racers know it's a craft, and they study and apply the proven secrets of powerful barrel racing horses and riders.
      2. Motivation: Barrel Racers who succeed found inspiration and encouragement - often from a close-knit community of other barrel racers and family who won't let them quit.
      3. Mentors: Successful barrel racers find someone they trust in the business - maybe a barrel racer who's already achieving - to show them the way and help them avoid huge mistakes.
In short, top barrel racers have one thing in common: Better Guidance.  In reality, these 3 key factors fast-forward success for anyone in any sport.
Leave a comment
Comments will be approved before showing up.
---
Also in Connolly
Aaron Flint, host of Montana Talks, could only think of two words to describe his flight over Billings, Montana with the U.S. Navy's Blue Angels on Aug 9, 2023, as "unbelievably incredible." Bo Wagner, owner of Connolly Saddlery was honored when Yellowstone International Air Show producer stopped by the store to ask if he could provide 72 cowboy hats for the pilots. It was a feat in and of itself to have all the sizes in stock, but Bo loaded his horse trailer full of hats and delivered them t...
"The values of hard work, integrity and honoring your word were established by the cowboys settling Wyoming," said Senator Lummis. "Cowboys have a legendary history and thriving culture today thanks to the modern ranchers, ropers and riders who saddle up each day and carry on the tradition.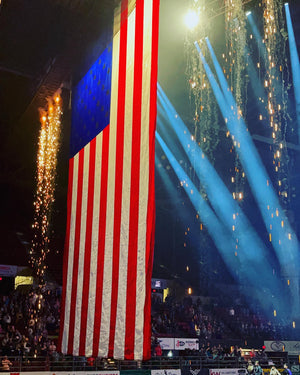 The week of July 4th, known as 'Cowboy Christmas', indicates a very lucrative week full of surprises and elation, tons of rodeos and oodles of money to be won. It's grueling and spectacular at the same time. Gift wrapped in expectations, adrenaline, and money. Even entering these rodeos has a sense of suspense and anticipation. The excitement of finding out when you're up and what stock you draw is like waking up Christmas morning to see what's under the tree!