Basic Truths Still Hold True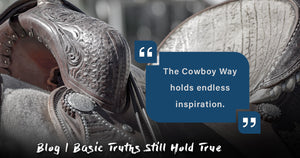 My job as co-owner of a western store and saddlery is to take everything I see, hear and read and determine if – and how – it will impact our industry.  To do so, I don't just look for shifts in fashion and function, but also in technology, design, consumer behavior and so much more.
When I see women trading in their jeans for leggings, I think... Denim can't vanish… it's too functional.  And sure enough, denim isn't gone, it's just being used more strategically, while fashion throws a curve ball to mix it up, just for fun!
Facebook and Instagram affords constant contact with customers, but does that mean they still don't want and need personal service?  Not at all, people still benefit from the expertise of people in the business.  We deal with products every day and know the ins & outs, goods & bads, what works & doesn't work, what holds up & what doesn't…there is so much available that having a chance to talk about your individual needs lets us both get closer to meeting those needs.
What I have found most amazing about today's world of instant everything is that basic truths still hold true.  The age proven saddle tree made of wood and covered with rawhide still serves the same purpose it was originally built for…it distributes the weight of the rider over the surface of the horses back evenly.  A steel arch in a boot doesn't break down, it supports the foot & provides lasting comfort.   The more beaver in a felt hat, versus rabbit and wool, the longer & better it holds up. Natural fibers in a felt saddle pad wick moisture & heat from the horses back; synthetic fibers don't.  Clay based neoprene breathes; petroleum based neoprene does not. 
But if all these snippets of information make you feel like the world is just moving too fast to keep up, let me underscore that slow and steady, stick to the basics wins out.  We're celebrating our 107th year in business, and this family-owned and family-run operation has built a solid foundation on its heritage, all while still looking forward.  The Cowboy Way holds endless inspiration.
Leave a comment
Comments will be approved before showing up.
---
Also in Connolly
Aaron Flint, host of Montana Talks, could only think of two words to describe his flight over Billings, Montana with the U.S. Navy's Blue Angels on Aug 9, 2023, as "unbelievably incredible." Bo Wagner, owner of Connolly Saddlery was honored when Yellowstone International Air Show producer stopped by the store to ask if he could provide 72 cowboy hats for the pilots. It was a feat in and of itself to have all the sizes in stock, but Bo loaded his horse trailer full of hats and delivered them t...
"The values of hard work, integrity and honoring your word were established by the cowboys settling Wyoming," said Senator Lummis. "Cowboys have a legendary history and thriving culture today thanks to the modern ranchers, ropers and riders who saddle up each day and carry on the tradition.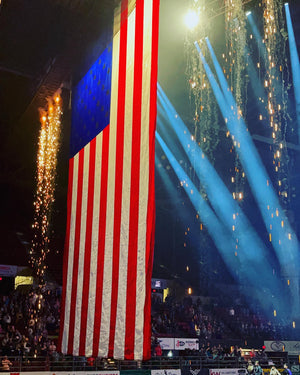 The week of July 4th, known as 'Cowboy Christmas', indicates a very lucrative week full of surprises and elation, tons of rodeos and oodles of money to be won. It's grueling and spectacular at the same time. Gift wrapped in expectations, adrenaline, and money. Even entering these rodeos has a sense of suspense and anticipation. The excitement of finding out when you're up and what stock you draw is like waking up Christmas morning to see what's under the tree!